Met Dynamics Operator Training solutions allow you to extract the maximum productivity from your assets – both human and plant.
Under-skilled or poorly trained process operators can have significant and detrimental impacts on the bottom line of a mineral processing operation. High staff turnovers and/or re-training exercises can put an operation back at square one – with alarming frequency.
Furthermore, it is not uncommon for an operation to focus the entirety of a plant optimisation or debottlenecking exercise on physical assets, without considering the human link that is driving it all. Optimising an asset is of little benefit if it is not subsequently operated correctly and consistently.
By combining a software solution with scenario-based learning modules, Met Dynamics can create a training environment for process operators that is completely free of risk to actual real world production. Personnel can increase their skills in controlling the plant and managing excursion events, without repercussion or loss.
The Met Dynamics Operator Training solution consists of three key components.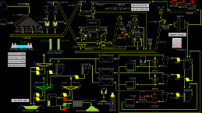 A familiar interface.
Trainee operators interact with the same Human Machine Interface (HMI) used to control and monitor the real plant.
Any OPC-compliant system may be used, meaning the training solution is not locked to any specific HMI vendor.
Use the systems you have already invested in.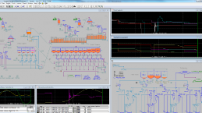 The virtual plant.
The HMI interfaces with a virtual representation of the plant – a dynamic process model.
This means the response of the system to both process disturbances and supervisory control actions are accurate – based on the known behaviour of the unit operations and process control systems in your circuit.
Don't risk real production, leverage your existing process knowledge captured in simulation form.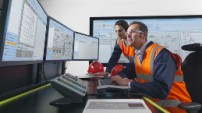 Scenario-based learning.
Training scenarios are devised in co-operation with experienced process operators, metallurgists, managers and HR/Education professionals. The scenarios are programmed into the virtual plant framework and can be triggered under specific circuit conditions or as-required.
Training modules can be conducted as self-learning or fully supervised exercises. Allow your trainees to discover how the system behaves themselves and learn from their own responses.
Benchmark your experienced operators and identify the best-practice behaviours for your circuit.
Upskill your staff and reap the rewards of more consistent, better managed plant production.